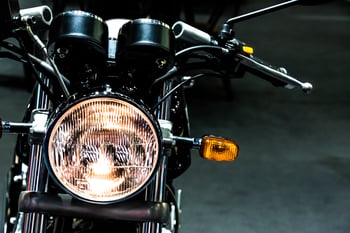 With so many different niche industries conducting business around the world, it can be challenging to find talent with the specific industry expertise needed to work for a given organization. One of DZConneX's (DZX's) clients operating in the motorcycle manufacturing sector needed to optimize their contingent talent acquisition strategy in time for their peak surge season. They knew this would be easier said than done in their highly-specific field.
The United States motorcycle industry has an annual revenue of approximately $5 billion, and global revenue is expected to grow by 4% each year until 2022. In order to keep up with this demand, a plethora of workers are needed to deliver products to consumers.
To help one company meet their goals during their surge season, DZX's experts partnered with them to find the best contingent talent available in their industry. Our client needed an accountable partner that would take a consultative and advisory approach to quickly help them improve their contingent talent acquisition and management process.
The Dilemma
Surge manufacturing was a major problem for our client who was missing target numbers and expectations year after year, resulting in significant overtime costs and a workforce with a high turnover rate. They had a one-size-fits-all vendor neutral approach that lacked any supplier accountability, and this approach needed to be changed fast before the upcoming industry surge.
The ramping for the surge was set to start within one month post-implementation with the need for full fulfillment a month after the ramping began for four continued months. It was also vital that the newly implemented contingent talent program could transition to an internally self-managed program once stable. They needed a partner who could maintain a 100% fulfillment rate 24 hours a day/7 days a week in five locations. In short, our client needed a partner to work hard immediately and maintain speed, stamina and optimal levels of organization.
The Strategy
Based upon DZX's consultative advisement and recommendation, we implemented a hybrid MSP/VMS solution which included a blended Managed Services model of vendor neutral and Master Vendor in an effort to maintain business continuity, maximize cost savings, improve consistency, improve performance metrics and reduce turnover across the business. We also revamped their pre-employment screening to focus on what the client was looking for in new hires. This was implemented within two months and helped identify the best contingent talent configured to the organization's unique needs.
To further optimize their talent acquisition process, the on-site presence was expanded with a dedicated Program Management Office (PMO) Team and supplier resources to support both surge and year-round business with custom configurations in supplier partnerships. Our experts created a project plan outlining all program activities that were currently being performed by the DZX team and then partnered with the client to realign those responsibilities.
We trained the client's team and then staggered the transition of duties so that we could continue to support them while their workers assumed their new responsibilities. During the transition, we included training for every process along the way, managed a 24 hour call-in line, added automation wherever possible, replicated customized structures and ensured that all receivables/payables were fully completed. With DZX going above and beyond to deliver a seamless transition, it was accomplished within 4 months.
The Impact
Our newly implemented program helped our client achieve their first successful surge season in years. There was successful optimization of non-performing suppliers, as well as engagement and enhanced relationships with suppliers to ensure delivery and best-in-class service. The scalable model delivered 5% hard cost savings due to reduced overtime and turnover rates.
Additionally, DZX was able to seamlessly transition the program in-house within 4 months while keeping the Hybrid Managed Service model in place with DZX as the Master Vendor for 70 roles. A 100% order fulfillment rate was also achieved. We currently support non-surge roles, mostly in IT, finance and procurement. DZX was able to successfully transition a contingent workforce management program to an internally self-managed program within 12 months while still remaining a valued partner today.
For more insight into this successful program implementation, check out the full case study.