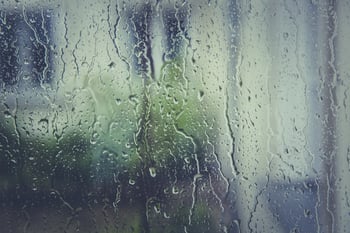 Public utilities companies are responsible for supplying 85% of the population's water supply. And considering the average American uses 100-175 gallons of water everyday, these companies play a vital role in the daily lives of Americans. To ensure water is being supplied efficiently across the country, there is a large workforce working behind the scenes to help these organizations operate successfully.
One of DZConneX's (DZX's) clients is a North American public utilities company providing drinking water, wastewater and other water-related services to 46 U.S. states and Ontario, Canada, so a lot of people were relying on their essential services. They were fundamentally operating their business in the dark, so they needed help from a total talent expert in order to run their business efficiently and deliver their public services. They called on DZX to create a solution that would grant them visibility into all their total talent activities.
The Dilemma
Our client had been in business for over 100 years and was bringing in more than $3 billion in revenue each year, but they were facing major workforce challenges. They had little to no visibility into their procurement spend including the amount of their labor spend, what it was going towards, who was supplying it, and where it would be allocated in the future.
Their contingent talent acquisition and management processes were also very unorganized. Their inefficient tracking and metrics were preventing them from obtaining any visibility into their workforce activities. Our client needed DZX's experts to bring control and consistency to their organization immediately.
The Strategy
Before DZX stepped in, our client had a decentralized talent process in which managers could contact any supplier to acquire contingent talent, regardless of cost or the previous relationship. Our experts would help our client across the country in various industries including manual labor, light industrial, administrative, clerical, call center, executive-level account positions, high-level IT and more.
We decided to introduce a first-generation Managed Services Provider (MSP) program to bring consistency to their contingent talent procedures. We moved all suppliers under the singular MSP buffer so all talent was being processed through the same source. This organized system would provide new metrics and visibility into all procurement activities.
The Impact
By providing visibility into all contingent labor through one source, we provided insight into their workforce which lead to cost saving opportunities and forecasting abilities. Our client was able to achieve $1,870,990 with our MSP program while also achieving a 100% fulfillment rate for call center classes.
Additionally, an 8.15/10 manager satisfaction rating was reported one year after program implementation. DZX's detailed tracking methods allowed us to provide our client with business value in the present and ensure they are set up to succeed in the future by staying ahead of the fluctuating contingent labor curve.
View the full case study to read more about this successful partnership and the many achievements that both parties accomplished.