MSP Catch Up: Preventing A Food Giant From Falling Behind
ROI Facts
100% reduction on individual pre-screening costs
600+ supplier contracts managed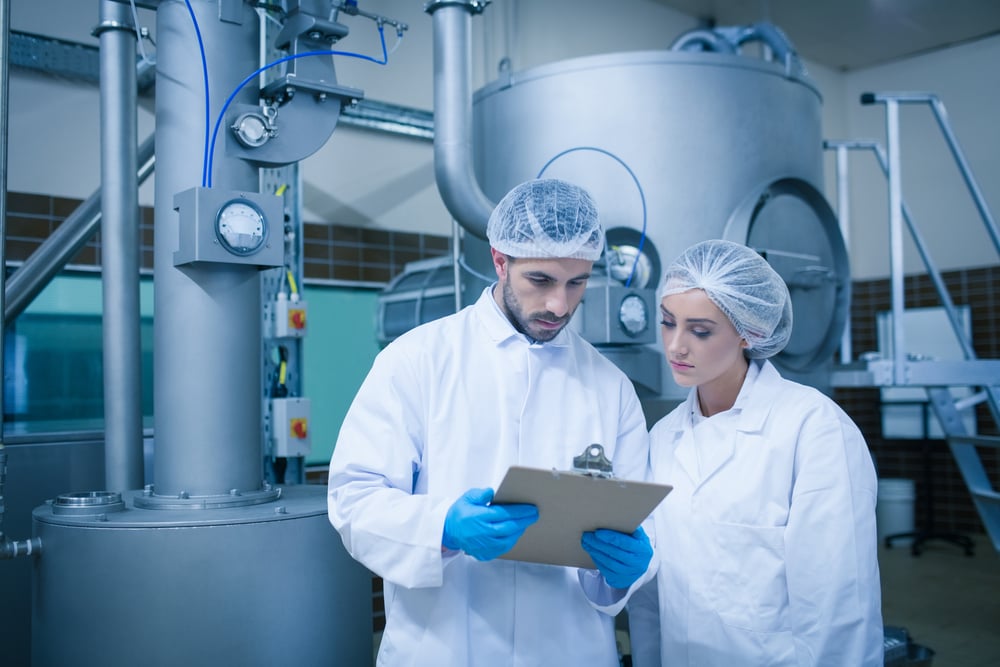 What DZX Brought To The Table
Managed Services Provider
Recruiting Services
Degree of Difficulty
9/10
Lack of spending insights
Disjointed talent acquisition practices
Managers resistant to change
Working through large acquisition
The Dilemma
For a massive company with manufacturing facilities all across the country, having visibility into everything that's happening within the organization can be challenging. Meeting the company's demanding production schedules is difficult on its own, but trying to do this while also keeping track of the company's internal talent acquisition efforts is even more difficult. This food giant needed a complete overhaul of how it operated recruitment and tracking, both in its corporate offices and all of its manufacturing facilities. Additionally, the company was going through an enterprise-altering acquisition, so the need for visibility into their talent acquisition processes was more critical than ever.
The Strategy
To optimize their talent acquisition processes, our client reached out to DZConneX (DZX) to lead the way. Without insight into how much employees were being paid or metrics to measure the success of each facility's hiring efforts, DZX's experts had to overview, review and reboot. Pulling corporate and facility hiring under a singular umbrella, DZX was able to ensure compliance and identify tremendous cost saving opportunities at all facilities. While the project wasn't without some hesitation from facility leaders, DZX helped the client create an organized and streamlined hiring process through a Managed Services Program (MSP). Each facility operates differently, so each MSP program would have to be uniquely configured for each individual facility.
The Impact
Not only did the installation of an MSP provide the client with never-before-seen insight into spending and resource allocation, but the project resulted in the reduction of waste in all aspects of the company's hiring. Safety concerns and incident risks were reduced. Efficiency in all talent acquisition efforts improved. DZX's experts were able to efficiently acquire and manage more than 600 supplier contracts, making this a successful program implementation.
---
Food Manufacturing Industry Fast Facts
30,000 food and beverage processing establishments (plants) in the U.S.
1.5 million industry employees
$97 billion industry
10% of all manufacturing shipments in the U.S. come from food manufacturing
$18.85-$18.97 average hourly earnings
---
Calling this project a complicated one would be a vast understatement. With manufacturing facilities stretching across the U.S., producing some of the country's most popular foods, it can be difficult to understand everything that's happening within a corporation's hiring practices while also maintaining the company's demanding production schedules. Blaming a facility manager in California for not operating the same way, with the same employee placement services, on the same timeline as a facility manager in New York would be quite unfair. Each manufacturing plant operates differently according to factors that affect its unique talent market. In the end, it's up to corporate leaders to be aware of each facility's varying practices to find a way to extract the most value and reduce wasted time, money and energy.
Up until the point DZX stepped in to help this client, they had very little insight into all of the above. Tasked with cleaning up the company's contingent hiring practices for manufacturing plants and recruitment for the corporate headquarters, DZX's first step would be to ensure all facility managers were on the same page concerning the upcoming overhaul. This was no easy assignment, especially considering our client was in the process of being acquired by a multinational conglomerate holding company at the same time as we joined them.
Oversight To Insight
When it comes to instituting an MSP program, an obvious place to start is at the beginning. Typically, understanding what a company's current metrics are regarding hiring, talent spend, union contract management, etc. provide a strong foundation as to where the business currently stands and where they need to improve. Yet with DZX's client, those metrics were unfortunately non-existent. Corporate had no consistent insight into how the many facilities they operated were operating and how their talent was contingent talent was being brought onboard.
Perhaps shocking to an outsider, this situation is not all that surprising for companies of this size. As corporations develop and the business becomes more focused on growth rather than simply surviving, agility and personalized care can often get lost in the process. DZX would essentially need to implement our master MSP program, identify where cost savings could be found, introduce some standardized processes, and deliver full insight into our client's talent acquisition efforts.
Figuring It Out And Getting It Right
As DZX began to perform an in-depth audit to the company's current talent processes, it became clear that company leaders had even less of an idea of what was going on with hiring at each facility than they had initially thought. Implementing a completely uniform process across each of the company's manufacturing facilities – a customary method for many MSPs – would be impossible. While certain services and programs could be standardized, DZX found the project would require the development of an MSP custom tailored to each of the company's unique marketplaces and talent communities.
In order to assess each facility's unique needs, our dedicated teams visited all of the company's sites to evaluate problems and see where changes needed to be made. Plants in California were managed differently, using their own talent suppliers and operating under different union laws and regulations than those in New York or Florida, for example. The changes would be significant. Each facility operated in its own silo. And going into a facility and telling managers an outsider would be changing the way they operate understandably came with some pushback.
Changing Processes During A Time Of Change
The process of going through an acquisition can be a challenging and confusing time for many individuals within a company, no more so than for those employees working in a manufacturing facility. Plant managers are particularly concerned not only about their own job status, but the status of all those they manage as well. Add onto it that they are being told their talent and hiring practices would now come under new management and overview, seeing some hesitation was to be expected.
In order to assuage any fears, DZX visited each site, spoke to managers face-to-face about how they liked to operate their plant, and found out what did and didn't work for them. No previous relationships with vendors would end unless managers wanted them to – each manager would be given the opportunity to continue working with those suppliers they trusted. Instead of broad, sweeping changes mandated by corporate, process changes were implemented at each facility as individual site roll-outs. Managers appreciated the extra care taken, and DZX's experts were able to find even more savings and efficiencies in the process.
Now, DZX program managers are the go-to source for talent, eliminating the need to contact multiple vendors to request talent and reduce the amount of time they spend calling suppliers for next-day candidates to zero. With the management of day labor, union labor restrictions and regulations, talent orientation and safety, background checks and more now in DZX's hands, life was made easier for facility managers, and they were given the freedom to manage their facilities more efficiently.
There was no more concern over "on the bench" contingent workers or whether some union workers would be available for a short or long duration. DZX now runs daily reports to identify who is nearing their hours limit and reorganizes accordingly. Additionally, DZX became responsible for corporate hiring from top to bottom, using its vast network of recruiters and difficult-to-find talent to grow the client's corporate workforce with highly-skilled individuals.
Eating Up Unnecessary Costs
Implementing this talent overhaul was about more than making lives easier for mangers, however – it was also about boosting the bottom line. As a result of this streamlined talent and vendor management process, hourly bill rates were cut, turnover was reduced, and access to top talent became more available than ever. Strict controls and restrains around markup structures were put in place. Individual pre-screening costs were reduced because instead of paying for each contingent worker individually, the client is now paying a set fee for screenings across the enterprise. All the while, suppliers have remained intact under difficult terms to fill open positions as needed.
Now managing the full workforce of more than 600 supplier contracts, DZX provides the client with a 360-degree view of its labor force at all times. Corporate leaders know exactly what their spend may be for everything from an entire facility to an individual contingent worker. What was once a decentralized, unorganized situation is now a fully stable and consistent operation with the introduction of an MSP. The client can now receive insight at a moment's notice to know where savings can be identified and additional efficiencies can be made.