Sorry!
No items currently match your filtering criteria.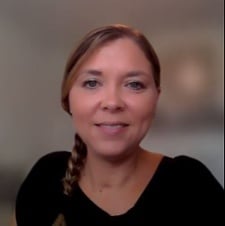 Crystal Thaxton
Crystal Thaxton
Senior Recruiter, Internal Talent Acquisition
LOCATION:

REMOTELY- SUMMERVILLE, SC
EDUCATION:

WEST VIRGINIA UNIVERSITY - BS IN JOURNALISM
WHEN DID BEGIN WORKING AT DZX?:

APRIL 2021
Role Responsibilities
I am responsible for hiring top talent for DXConneX's RPO Client programs.
What Does Your Typical Day Consist Of ?
To me, there is no typical day in Talent Acquisition, which is one of the things I love about the work I do! Every day there is something different, challenging, or exciting; which makes my career all the more rewarding. Not to mention I get the opportunity to really make an impact on people's lives.
Tell Us A Story About A Specific Project or Client You Worked on That Was Especially Memorable, Unique, Etc.
Each project I have the opportunity to tackle is unique and meaningful in its own way. What is especially memorable to me is the culture that we have throughout DZConneX, Day & Zimmermann, and Yoh. Two weeks into my tenure at DZConneX, I saw a post on LinkedIn by Joe Ritzel, Executive Sponsor of PDARG (People with Disabilities Advocacy Resource Group) – now ADAPT (Abled and Disabled Advocated Partnering Together) seeking a new co-chair. As a person with epilepsy, I am inspired by my story and other people's journeys of bringing their authentic self to work everyday. This was an aha moment for me that I was truly at home and where I belonged career wise!
What Do You Like Best About Work for DZConneX?
The people! My colleagues are the best and they are all very supportive, including leadership! From the get-go, I felt comfortable being open with leadership about my epilepsy and received nothing but compassion in return. At Yoh, I'm seen for my abilities as a recruiter and not for my challenges.
What Does Working for DZConneX Provide You That Other Agencies or Companies Do Not?
I now appreciate real work life balance with the flexibility Yoh offers to work remotely. This truly allows me to take better care of myself and spend more time with my family. I also feel empowered to make decisions and voice my opinion with leadership. I sense I truly have a voice, no matter right or wrong, and that I am being listened to.
What is Your Favorite Activity To Do Outside of Work at DZConneX?
I love to spend as much time with my husband and three children as possible. Life is short, take advantage of the time you have to make memories with the ones you love.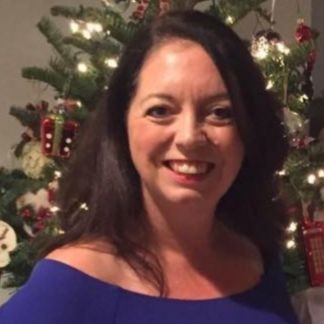 Lynda Sheppard
Lynda Sheppard
Global Senior Vice President, Sales, DZConneX
LOCATION:

SACRAMENTO, CA
EDUCATION:

STOCKPORT COLLEGE - BS IN LAW & ECONOMICS
WHEN DID BEGIN WORKING AT DZX?:

NOVEMBER 2013
Role Responsibilities
I am responsible for the overall sales, implementation, and operations of DZConneX, which combines total talent, teams and technology in an innovative program and platform, which include the company's managed staffing and recruitment process outsourcing (RPO) services.
What Do You Like Best About Working for DZConneX?
1) We have really smart people.
2) We have really smart people who know what needs to be fixed and how to get things done.
3) We have really smart people who know what needs to be fixed and how to get things done and actually WANT to do those things.
Why Did You Choose To Work For DZConneX?
The autonomy, the creativity, the development opportunity, and the people. My first boss at the organization, Jon Grosso, ROCKED and I learned something new from him every day to help my teams achieve success.
Why Did You Choose The Career You Have?
I wanted to be in a sales role that was challenging and had problem solving aspects to it, while being able to live in different places and develop my career path. I have worked in the industry for 30+ years, have worked in about 20 different "staffing" roles, with four "staffing" companies, and lived in five different countries while doing it. The journey has just begun!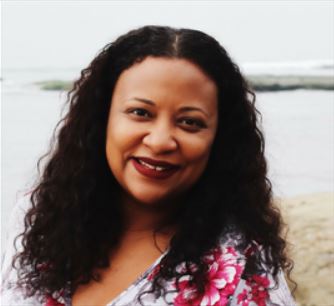 Marcia Hagood
Marcia Hagood
Global Vice President, Managed Services, DZConneX
LOCATION:

ATLANTA, GEORGIA
EDUCATION:

WINTHROP UNIVERSITY - BS IN BIOLOGY
WHEN DID BEGIN WORKING AT DZX?:

AUGUST 1999
Role Responsibilities
I'm the Global Senior Director of Client Services at DZConneX, and I oversee customers' contingent labor workers outsourced to our company. I provide strategic guidance in order to ensure a successful partnership between us and the customers we serve.
What Do You Like Best About Working For DZConneX?
No two days are ever the same at DZX. Every day that I come to work, there's a new challenge or a new opportunity to do something interesting or exciting. I'm given the opportunity to think outside of the box, to learn, to grow, and to do different things than you might think a traditional job entails. We talk a lot about innovation here, and I think a lot of great ideas come from thinking about problems or opportunities in a different way.
Why Did You Choose To Work For DZConneX?
As everyone knows, there are similar organizations out there where I could be doing the same thing. I tell people time and time again that one of the reasons why I stay with DZX is because, as our VP of sales mentions many times, we're a hidden gem in the industry. The organization's commitment to talent is what has kept me here for over 20 years. Here, I feel like I am making a contribution and a difference.
Are There Any Interesting Stories You Can Share About Your Time At DZConneX?
At our 2000 – 2001 annual meeting in Georgia, I invited my sponsor - the people who oversee our program for our customer - to sit on the customer panel. They were asking him various questions and every answer was, "I go to Marcia." This experience drove home the fact that my customers should be able to come to me and know that I will get any issue resolved.
When the CEO of Day & Zimmermann hears your customers talk about you in that way, it really sets the stage for you to ensure that you do what you say and deliver on your commitments. At that moment, I really understood the impact of what we do for our customers and it really set the foundation for my commitment to DZX and my current and future customers. That was my goal as a program manager and continues to be my goal today as I evolve.