Get ready for the upcoming ProcureCon Contingent Staffing Summit & Expo with two days of incredible content in Austin, Texas on March 28th and 29th.
For over seven years, ProcureCon Contingent Staffing has brought together the top minds in talent acquisition, contingent workforce sourcing, and procurement to meet, learn, and build winning people strategies. Get ready to get back together in-person this March, where the future of contingent staffing will be discussed and re-imagined with two days of incredible content.

You'll team up with talented leaders in talent acquisition, contingent workforce sourcing, and procurement who will take you behind the scenes on their 2023 strategy, and get the hard questions answered in real-time with unique interactive sessions and multiple networking opportunities.
If you're a procurement or sourcing professional, you may qualify for a 25% discount as DZConneX's guest. Interested in attending? Contact marketing@dzconnex.com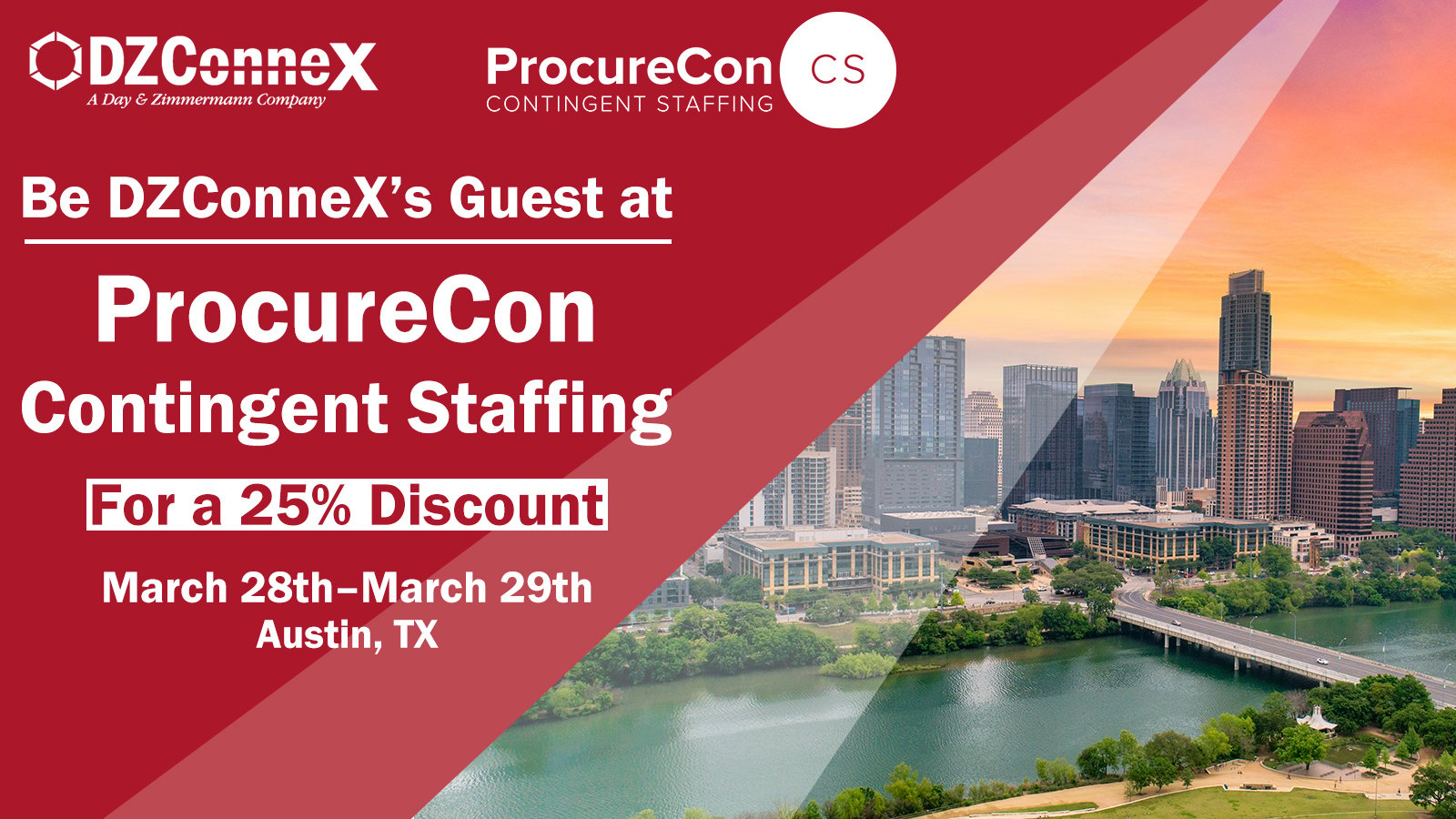 ProcureCon 2023 at a Glance
You can register here.
If you're a procurement or sourcing professional, contact marketing@dzconnex.com to learn more about a potential 25% discount.
Review the official

agenda to plan the sessions you want to tune into before the start of the conference.
Multiple unique networking opportunities.
Visit DZConneX at Booth # 202 for a chance to win to win a few prizes.
Attend our panel discussion on March 28th at 2:10pm with Global Vice President of DZConneX Sales, Mara Klug. You can find more information below.


Visit Us at Booth # 202
Stop by Booth #202 to say hi to the DZConneX sales team and for the chance to win two prizes - a Yeti Cooler and Away Carry-On Suitcase.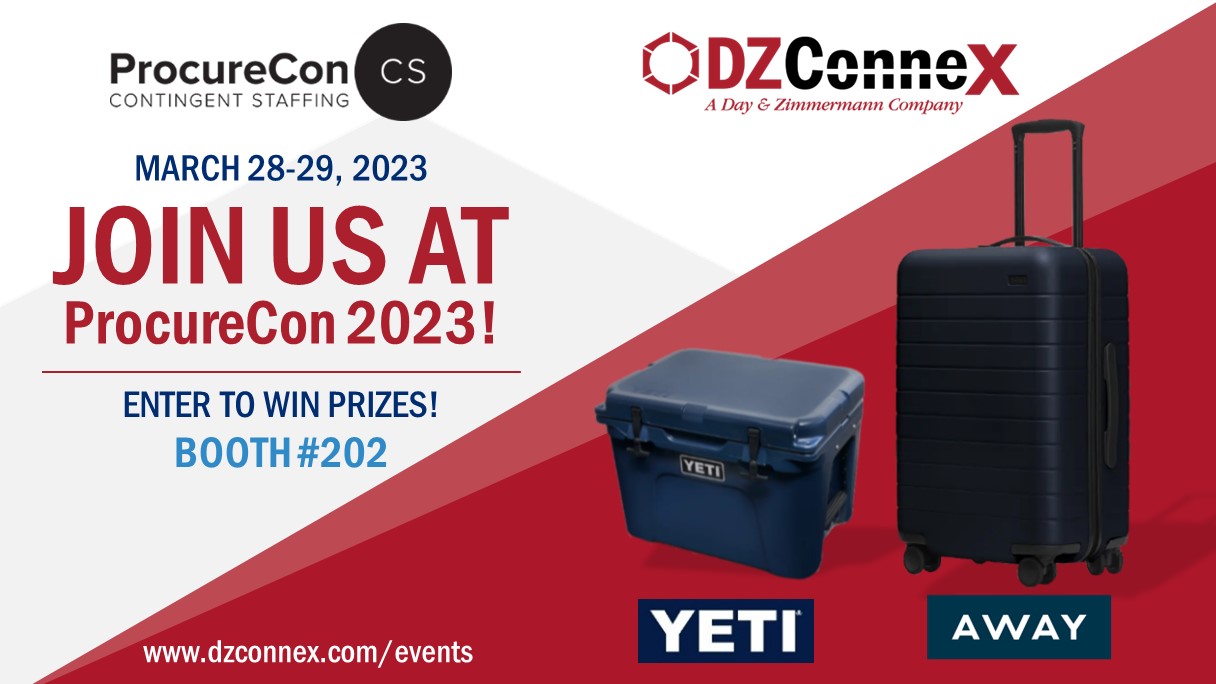 Attend Our Panel
Mara Klug, VP of Global Sales at DZConneX will be speaking during the panel "Developing Effective Total Talent Management Processes" on March 28th from 2:10pm to 2:50pm.
The idea of an all-encompassing view of the workforce continues to gain traction, with senior leadership showing an increased interest in a comprehensive workforce intelligence platform. With talent spread across the country and the globe, key labor stakeholders need to understand and view in real-time critical information about where Labor is located, what projects they are responsible for, and what information they have access to. This session will take a deep dive into how Total Talent Management could be the one solution that could facilitate greater alignment in your organization.
We Will Discuss:
The ability to evaluate the availability of skills across the total workforce

Drive more intelligent business decisions that set you and your organization up for long-term growth



Joining her in the discussion will be:
Adam Moore, Industry Expert & Former Senior Manager of Supplier Diversity, CVS Health
Jeff Turnage, Strategic Sourcing Manager, Veolia North America
Ajeta Sinha, Executive Vice President, Net2Source


Helpful Resources for Contingent Staffing Buyers & Managers
You don't have to have a conference pass to learn about the latest trends and best practices in your industry. Check out our most popular resources on contingent labor management.