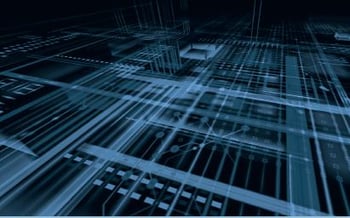 The United States energy grid is a vital part of nearly every American's daily life whether they realize it or not. The energy grid provides a consistent power supply to homes and businesses across the country through the hard work of many talented individuals in the energy industry workforce.
A Regional Transmission Organization (RTO) coordinates, controls and monitors a multi-state electrical grid to provide power efficiently and safely. There are 10 large RTOs operating in the U.S. and Canada, and DZConneX (DZX) has been partnering with one of these companies for more than 13 years now. Our client was having a difficult time finding high quality talent to help them provide power to the people, so DZX's talent experts used their vast knowledge to help.
The Dilemma
To identify and hire highly-skilled engineers and IT professionals uniquely qualified in the energy industry, our client needed a talent partner with strong regional and skill-based relationships. Our client did not have any organized talent acquisition processes in place, so when DZX started to help them in 2006, we had to start from the ground up. They needed a team of talent experts to immediately deliver a solution that would allow them to easily identify and acquire top talent to ensure their organization efficiently supplies power to their customers.
The Strategy
At the beginning of our partnership, we implemented a master vendor MSP program in which DZX was responsible for total talent delivery, onboarding, reporting, tracking and offboarding of contingent talent. As our client's needs grew significantly, we decided to change from a master vendor program to a vendor neutral program to keep up with demand. This allows DZX to oversee an entire roster of suppliers to not only deliver the best talent, but to deliver the best talent at the best price.
DZX's experts now manages up to 30 suppliers at a time to fill IT, engineering, and internship roles for the client. Our experts are involved in every aspect for the total talent process from managing the hiring and onboarding process to handling all pre-onboarding requirements and federal security checks. With a DZX-managed program, our client could focus on their business while we took care of the seamless talent delivery.
The Impact
Providing full visibility and cost savings have been our top priorities for this client, and we have been successful in our endeavors. DZX's dedicated teams have extensive market knowledge and industry experience, which has allowed them to reduce the client's markup by more than 6% in some cases. Throughout our 13 year partnership, we have consistently decreased average bill rates without sacrificing any talent quality. Our experts continuously review our processes and procedures to ensure the structure, visibility and scalability fit with the client's ever-changing total talent needs.
To learn more about our successful partnership that still exists with this client, read the full case study here.