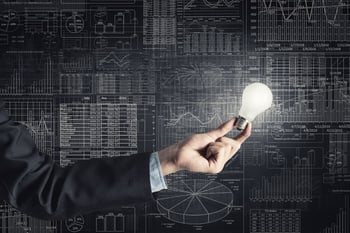 Many organizations around the world have been changing the way that they operate in order to become more environmentally friendly. Over the past few decades, there has been a movement to take better care of our plant, and companies are doing their part to join this movement. One way that many companies are practicing sustainability is through the use of solar energy. Solar power is a great way to switch from inefficient and harmful fossil fuels to renewable energies which are much cleaner and better for the environment.
A $3.7 trillion worldwide investment is expected in solar power is expected by the year 2040, and a great deal of this investment is expected to come from businesses. On of DZConneX's (DZX's) clients, a leader in the power conversion space, won a big piece of business to build solar converters for a customer. They needed help finding top talent to work on this project, but they needed help from a talent expert. That's why they called on a trusted talent partner, DZX.
The Dilemma
Our client, a conglomerate in the energy management, power, water, aviation, and many other industries, operates their business with the environment at the top of their mind. After winning this $3 billion business deal to build solar inverters for their customer, they needed a solid workforce to complete this project quickly and efficiently. Our client did not have enough qualified talent in their pipeline to meet the project's requirements, so they asked DZX to provide the talent due to our previous successful supplier relationship with the client.
In a short timeframe of less than three months, our experts needed to find over 50 experienced electrical technology experts to construct an intricate device exactly as described. The talent market was not overflowing with available and qualified candidates, so DZX could not afford to waste any time to complete the given task.
The Strategy
To quickly identify and hire this talent, DZX's experts went beyond the traditional job boards and average job postings. Our dedicated teams personally recruited candidates at trade schools and continuously sourced industry-specific job boards to identify qualified talent. Our recruiters also utilized online sites including Facebook and Oodle to vet talent, and they visited local career centers to obtain contact information for potential contingent workers.
Lastly, they held a networking event to meet face-to-face with talent and created an employee referral program within our client's organization in incentivize existing employees to refer qualified candidates. These innovative processes allowed us to accomplish our goal of finding the best talent available for our client.
The Impact
DZX managed to fill 55 positions for our client 6 weeks ahead of the original schedule, allowing production to start earlier than expected. A 2:1 interview-to-hire ratio was achieved for this project which eliminated any potential wasted time and saved our client money in the end. Our dedicated experts were so successful in their endeavors that our client immediately tasked DZX with a second project to handle for them.
To find out more about this project's successful completion and learn more about our continued partnership, read the full case study here.