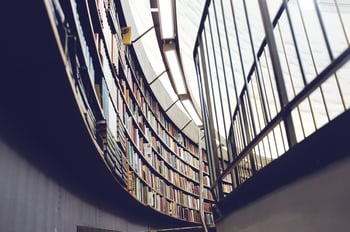 Education can sometimes be considered the backbone of a successful nation. Across the United States, higher education is pursued by anyone who wants to compete for many of the jobs in today's economy. More and more jobs are requiring candidates to have a university degree in order to be considered for an open position.
The education industry has grown so much in the U.S. over the past few decades, accounting for approximately 1.3 million university teachers and a total of $559 billion cumulatively spent by U.S. universities in just one year. As this industry continues to grow, the demand for top talent to operate these institutions is stronger then ever and competition is fierce.
For DZConneX's (DZX's) client, a prestigious university well-known around the globe, they had a growing workforce that needed a talent partner to help keep track of the increasing number of workers entering their organization. They called on DZX for help, and our experts knew we could get the job done.
The Dilemma
When DZX first started working with this esteemed university, they saw an unorganized and decentralized system that would require a high-touch partner that could seamlessly work with many moving parts. Our client had no compliance program in place to vet incoming contingent talent.
Additionally, they had an outdated invoicing system, leading to many wasted hours manually inputting data. The university was also paying an extraordinary markup of 80% on their talent which would be much lower with DZX's help. All of these problems needed to be eliminated, and our experts stepped in with a plan to improve our client's talent management and invoicing procedures.
The Strategy
Because there are a lot of schools within one university, we knew that implementing a centralized process would be a complex process that required buy-in from many key stakeholders. Our experts determined that a people-centric approach would be necessary to seamlessly implement a vendor neutral Managed Services Provider (MSP) program across the university. This approach would allow each school to meet their total talent needs through unique customizations.
DZX focused on creating an adaptable program so each sector could easily move into the same centralized structure with ease. Prior to the official compliance program implementation, we would hold consistent meetings, informational roadshows, and tutorial sessions with end users to ensure seamless program adoption throughout the university.
The Impact
Our comprehensive experience and unique approach delivered a best-in-class, easy-to-manage compliance system and efficient invoicing process, while significantly reducing costs for our client at the same time. Within the project's span, our compliance program cut the time between job post distribution to job offer acceptance in half.
Additionally, we managed to keep more than 90 suppliers while lowering our client's estimated total spend by 40%. Our newly implemented program delivered on the client's pre-set performance goals from the very first measurement. Through our forward-thinking process, DZX continues to help this academic leader organize its talent and bolster savings while consistently increasing client satisfaction.
For more information on how our MSP program is has significantly helped our client, check out the full case study.