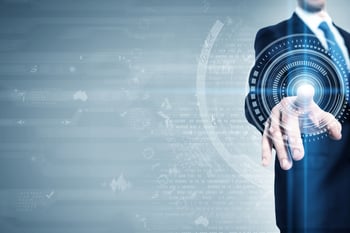 As of 2019, an estimated 96% of United States households own at least one television. Given this extreme popularity, the television industry has grown to a nearly $135 billion industry, employing over 65,000 Americans. However, many of the employees in this industry are only hired temporarily because of the fluctuating demand in this sector.
Each television series has unique requirements, so many companies hire Independent Contractors (ICs) with a specific skillset to work on the project for a certain duration, fulfill the organization's orders, and simply move on. One of DZConneX's (DZX's) clients, a mass media and entertainment company, recognized that they could benefit greatly from adding contingent talent to their workforce, but they needed help from talent experts to get the acquisition process started.
The Dilemma
Our client turned to our expert teams to help them with their IC talent acquisition and management. They needed a partner to ensure they were properly classifying the talent entering their organization and meeting all other compliance guidelines that the IRS monitors. The IRS has strict guidelines concerning who qualifies as an IC or an employee, so hiring a talent expert to assist with IC management is often the best way to avoid harsh penalties from worker misclassification. Along with meeting all compliance standards, our client wanted to ensure their contingent workforce was being properly onboarded, managed, paid and offboarded. DZX assured our client that we could provide this care for them, and we made a plan to deliver on that promise.
The Strategy
Our first task was to classify each individual entering our client's organization as an IC or a part/full-time employee. We gave each candidate a questionnaire to determine their worker status and assess their fit for a position. After our we proved our success with vetting candidates, our client decided to take our partnership further by having our experts manage their ICs from top to bottom.
DZX would now be responsible for drafting contracts for both party's approval, entering the terms into the Vendor Management System (VMS) platform, and eventually executing the contracts. We would also assist hiring managers with the collection of data, centralize all IC contracts, and install new auditing procedures and VMS technologies. Our ultimate goals were to provide visibility into all IC activities and ensure compliance guidelines were being met, and we achieved both of these goals.
The Impact
After a four month implementation process, ICs are being fully managed through the VMS system which provides complete visibility into IC status, spending, deadlines and more. Before DZX came along, our client had no formal IC procedures, no compliance auditing and no contingent talent database. Now vetting over 450 ICs per year, our client can identify and track the any contingent worker's status at a moment's notice through our VMS system. The client saves money by having an organized database to keep track of their workforce, while also saving on potential fines from the IRS for failing to meet compliance standards.
To learn more about how DZX helped this entertainment company become confident in their talent management abilities, read the full case study.