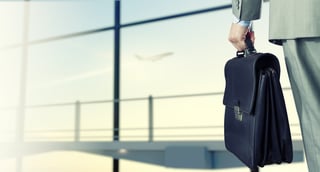 To be successful in the complex aerospace industry, companies need assistance and resources from other industries. One of DZConneX's clients is an electronics/semi-conductor manufacturer with more than ten locations supporting the aerospace and defense industry. Organizations in the aerospace industry needed help from this electronic components manufacturer in order to operate their businesses successfully. But before our client was ready to help out the aerospace industry, they had to overcome some challenges of their own.
They first needed to improve their talent acquisition process, and this was difficult to accomplish due their highly complex and unique talent needs. To get this client on the fast path to success, our experts jumped in to help them fix their talent acquisition program so they could seamlessly run their business and meet their goals.
The Dilemma
This client was having a difficult time filling roles in competitive markets for various positions including radio frequency engineers, technicians, assemblers, and even corporate roles like marketing and finance. To make it more difficult to attract top talent, our client was offering low salaries, preferred candidates with industry experience, and had an inefficient and unorganized talent acquisition process in place.
They also had a poor employer brand which negatively impacted their candidate marketing and messaging campaigns. Additionally, the company lacked reporting and business analytics to monitor program performance, so they did not have full visibility into program activities and results. Without having a formalized talent acquisition process to engage talent, they quickly needed help from a reliable talent expert, which is why our team stepped in.
The Strategy
Our overarching strategy to optimize this client's talent supply chain focused on creating requisitions, posting positions, generating leads, interviewing candidates, and scheduling and managing candidate interviews. We utilized targeting sourcing techniques to attract both passive and active candidates to expand our client's talent pool. Our talent experts also worked towards enhancing their employer brand by building relationships with people in the community to increase brand recognition, which would hopefully attract more talent.
DZConneX conducted focus groups with candidates, new hires and current employees to validate the client's Employee Value Proposition (EVP) and brand. The newly validated EVP and brand were redeployed to engage candidates and demonstrate why our client should be their employer of choice. Lastly, our dedicated teams provided detailed reports that drove ongoing client visibility and communication related to source of talent, fill rates and other total talent analytics that showcased trends, successes and opportunities.
The Impact
Once our strategies were implemented, our experts were providing ongoing consultative support, improving compliance and enhancing the entire talent program. Our client's time-to-fill was reduced by 30% and cost-per-hire was reduced by more than 50%. Other qualitative measures including submit-to-interview and interview-to-hire ratios improved by 65% and 45% respectively.
In addition to these improvements, our client's internal measures indicated that improvements driven by our program equated to $1.4 million of savings during the first 2 years. Finally an optimized total talent process was being applied across the entire organization, allowing our client to meet their compliance goals.