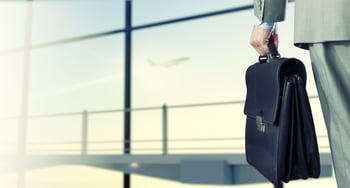 With over 360,000 general aviation aircraft worldwide, it makes sense that a myriad of adept talent is needed to construct such complex machinery. Engineers and mechanics are expected to exhibit scrupulous attention to detail because they are directly responsible for travelers' safety. One miscalculation could prove fatal. For this reason, one multinational conglomerate entrusted our experts at DZX to optimize their unique talent acquisition needs for their aviation division.
For DZConneX's (DZX's) client, it was paramount that our recruiters had a solidified understanding of the skills needed to construct an engine and the geographical locations in which the engines are built. The flexibility offered by our total talent solution meant our client could adjust scalability and transfer recruiters to different sectors to optimize value and reduce expenses.
The Dilemma
The sheer complexity of constructing an aircraft requires distinct expertise and commitment from everyone involved to function as a cohesive unit. The spectrum of talent needed varies from deft engineers to impressive mechanics. Engineers are responsible for designing, inspecting, and continually improving the aircraft, whereas mechanics are directly involved in the building and assembling of the massive machinery. Both jobs require meticulous craftsmanship, making it that much more challenging to introduce committed and qualified talent.
The Strategy
DZX installed a Recruitment Process Outsourcing (RPO) team to embark on the journey toward optimizing our client's talent acquisition processes. A small team of experts was assembled to onboard 200 individuals or more monthly. These experts ranged from procurement specialists to in house DZX sources, all of which were vital to the RPO effort. DZX made a commitment to introduce only those who possessed specialized knowledge in the aviation field to ensure that new talent introduced for our client displayed the proper qualifications. The niche skills needed for the openings meant that distinguished talent was the target for our expert recruiters.
The Impact
DZX's team of experts improved the talent acquisition process and transformed how our client viewed efficiency by highlighting and alleviating pain points that were previously undiscovered. DZX has been a leader in recruiting and building networks in the aviation industry for decades. Our industry experience was integral to our client's hiring efficiency improvement of 117% over 18 months.
Our devoted team also took charge of the client's co-op program, sourcing and hiring up to 1,200 college students per year. The co-op program remains one of the largest globally and is beneficial for facilitating new and curious talent into the industry to learn under the tutelage of distinguished professionals. With the introduction of DZX's RPO program, our client had introduced better talent and improved talent acquisition processes for the future.
To learn more about how DZX helped our client fulfill their talent acquisition needs, read the full case study.