The HRO Today Forum this year will be a live virtual event held on December 1-3, 2020. This event will bring together some of today's best HR thinkers, practitioners, technologists, and partners in the talent industry to discuss the best practices, and helpful insights, and current/future trends of the market.
The theme for this year's Forum is "Hosting the Great Debate – What Is the Future of HR?". HR strategies are consistently evolving and changing with the market, so this theme is especially relevant during a global pandemic which has been immensely affecting the workplace.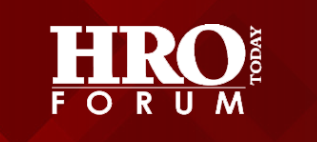 This year DZConneX is supporting the event as a Silver Sponsor, HRO Today Awards Gala Sponsor, and Research Sponsor. As a proud sponsor, we hope to share our experiences in the talent industry with our peers, while connecting and learning from other industry leaders as well.
HRO Today Forum 2020 At A Glance
View the 2020 Program Schedule to plan your virtual agenda
Hear what the top HR leaders in the industry think about what's going to happen next in the talent industry
HRO Today CHRO of the Year Awards Gala to celebrate some of the top talent strategists in different organizations
Network with peers and exchange best practice advice
Register For The Event
The insights and connections you have the opportunity to gain at this conference are not something that you want to miss out on, so click here to register now and prepare to expand your workforce knowledge. As an added bonus, if all of your team members virtually attend the event, you can maximize your forum experience even further.