The 2023 HRO Today Inclusion Summit will be taking place September 6th - 7th in Alexandria, VA at The Westin Alexandria Old Town. The Inclusion Summit aims to drive systemic change and organizational performance through diversity, equity and inclusion practices. It's an event you don't want to miss!
Session Topics Will Include:
Diversity & Inclusion data, metrics and analytics
Sustaining engagement and accountability in D&I Initiatives
Aligning diversity with talent acquisition and talent development efforts
Fostering behavior and culture change
Innovative D&I training
Building a sense of belonging
Addressing and promoting racial justice in the workplace
Measuring the ROI of D&I efforts


2023 HRO Today Inclusion Summit at a Glance
Download the

2023 Event Brochure

to plan your agenda
Hear stories from diversity winners that are adopting systematic, business led approaches to DEI
Join DZConneX's presentation, Exploring Intersectionality: Embracing Our Diverse Identities in the Workplace on Thursday, September 7th at 9:15am.
Don't miss the 2nd Annual HRO Today Inclusion Awards
Network with peers and exchange best practice advice.
Join Our Session
Join Day & Zimmermann's Vice President of Talent, Diversity & Inclusion, Regina Blair, and Harvard University's Managing Director for Talent Acquisition & Outreach, Kimberly Moton, for their session, Exploring Intersectionality: Embracing Our Diverse Identities in the Workplace on Thursday, September 7th at 9:15am.
In today's diverse and evolving workplace landscape, the concept and discussion of intersectionality is more important than ever. As workplaces become increasingly diverse, understanding intersectionality becomes essential to foster inclusivity and equality. Join us for this insightful session as we discuss the multifaceted world of intersectionality and its impact on our identities and experiences within our professional lives. Our interactive discussion will revolve around the complex interplay of various dimensions of identity, such as race, ethnicity, class, gender identity, and more, and how they intersect to shape our perspectives and interactions at work.

Key Takeaways Include,
• How to empower managers to recognize and value who we are as individuals when we step into the workplace.
• Why discussing intersectionality in the workplace can create a more respectful and supportive work environment.
• Initiatives and policies your organization can use to promote diversity and inclusivity.
• Considering data and intersectionality: Is intersectionality changing the way you analyze data and make decisions?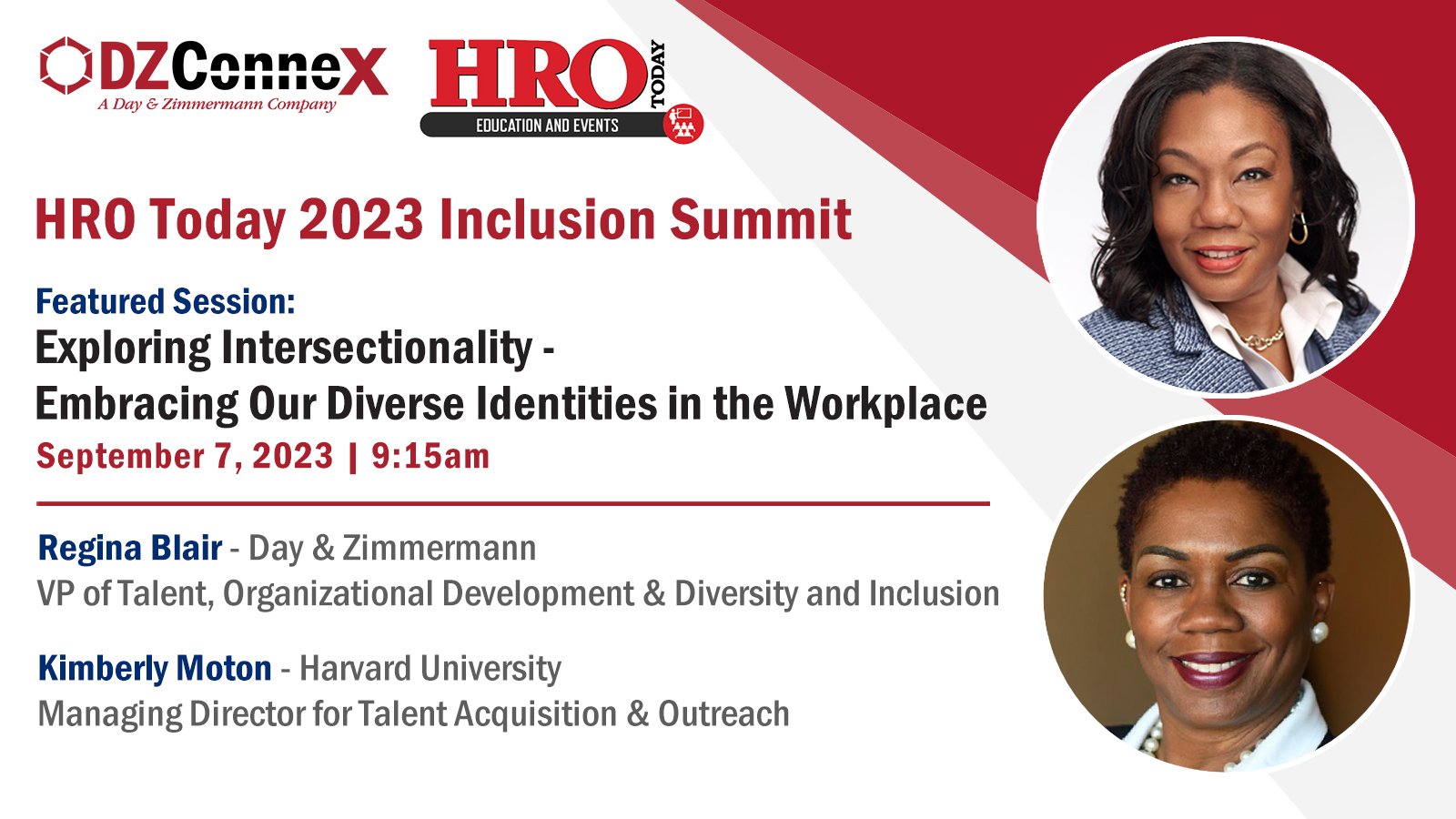 Register For The Event
The insights and connections you have the opportunity to gain at this conference are not something that you want to miss out on, so click here to register now and prepare to expand your workforce knowledge and learn how to create a long-lasting inclusive culture.