The 2023 North America Contingent Workforce Strategies (CWS) Summit is the premier event to connect with HR, procurement, and workforce program management professionals and learn about the latest industry trends and best practices. From the certified trainings to networking, the CWS Summit is a great one-stop, annual resource for information.
The 2023 CWS North America Summit will be held in person on September 18 - 19 in Dallas, Texas at the Omni Hotel. Scroll down for everything you need to know about the 2023 CWS Summit and stay tuned for more information to come soon.
The 2023 CWS Summit At A Glance
Claim your FREE CWS Guest Pass
Request a meeting with our talent experts
Visit DZConneX at Booth #201
Attend our exclusive event
Join our roundtable session
+ Join Us for Family Feud
Reserve your hotel room
Helpful resources for contingent labor buyers and managers


Free Guest Pass
If you would like to attend the CWS Summit North America, don't miss out on the opportunity to get a free ticket to the event as our guest! Click here to request a complimentary guest pass, and be sure to act fast because the availability is limited.
Request A Meeting
Are you interested in setting up an individual meeting with our experts to further discuss contingent workforce strategies? We would love to connect with you, so request a meeting here and we'll get back to you as soon as possible.
Attend Our Exclusive Event
Join DZConneX on the red carpet for classic Hollywood night at our event, It's Showtime, on Sunday, September 17th from 6:00pm to 9:00pm at Texas Spice to kick-off CWS North America week with us!

Texas Spice is located conveniently right on the Omni property so this will be a great opportunity to catch-up with friends and colleagues or network with other professionals like yourself. It's Showtime will also include a red carpet, photo booth, DJ, and the opportunity to win prizes you don't want to miss out on. Come for the entire event, or stop by to say hello. We would love to see you there! You can request an invite here.
Join Our Roundtable Session
Global Vice President of DZConneX Sales, Mara Klug, will be facilitating a roundtable discussion on Going to Request for Proposal (RFP): MSP. The discussion will be taking place on Monday, September 18th from 10:30 AM - 12:00 PM CT. We hope that you'll join us!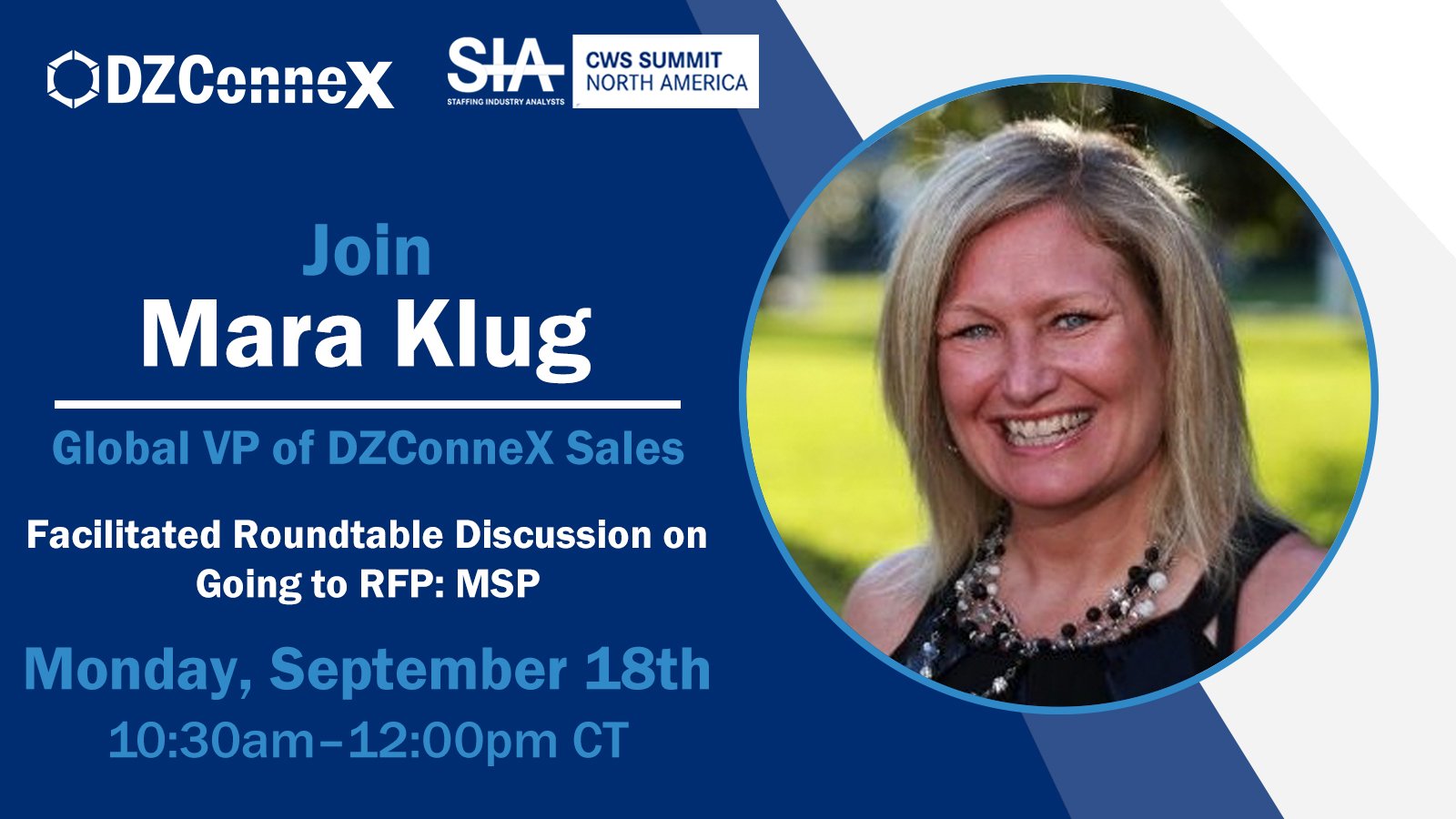 Join Us for Family Feud!
SVP of DZConnex, Lynda Sheppard, will be participating in the CWS Summit Family Feud session as an Industry All-Star! Just like the TV show, two "family" teams will go head-to-head to predict the most popular answers to industry related questions asked to attendees prior to the conference. Come watch the Program All-Stars, which includes innovative contingent workforce program managers, battle against the Industry All-Stars, made up of executives from leading staffing providers. This session will be hosted by Dawn McCartney, VP of CWS Council at SIA.
The Program All-Stars:
Liana Anderson, Head of Contingent Workforce Office, New York Life Insurance Company
Brock Dutton, AVP, Procurement Strategic Sourcing - Professional Services, Lincoln Financial Group
Meghan Maciolek, Director, Contingent Workforce Vendor Engagement & Service Delivery People Operations, Meta
Chris Martin, VP Professional Services, World Wide Technology
Jamhali Portus, Director, Alternative Workforce, NetApp

The Industry All-Stars:
Tammy Browning, President, KellyOCG
Chad Douglas, Founding Partner, Primary Talent Partners
Jason Ezratty, Co-founder and CEO, Brightfield
Rocki Howard, Chief Equity & Impact Officer, The Mom Project
Lynda Sheppard, Global Senior Vice President, DZConnex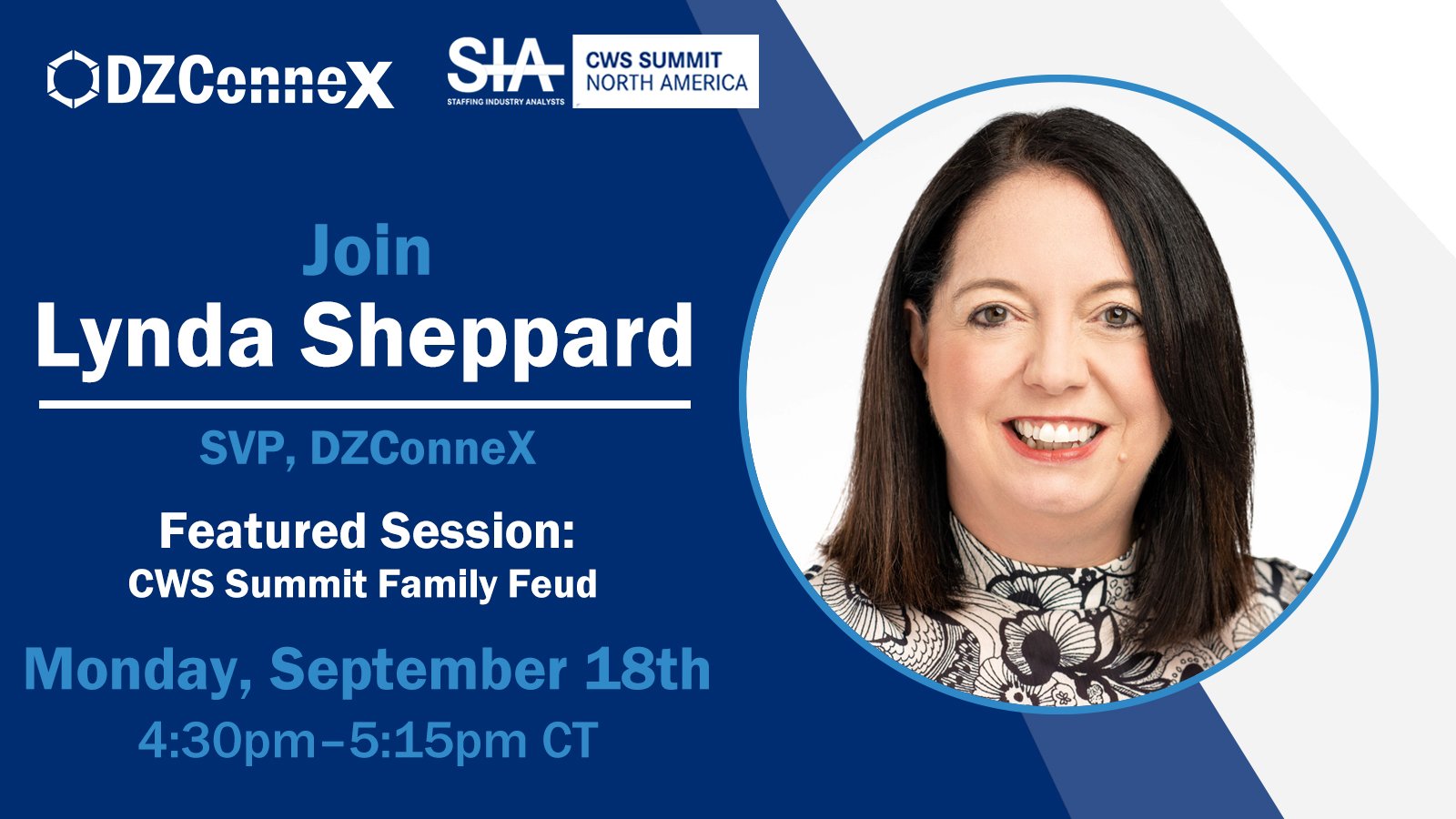 Book Your Hotel Room
This year's CWS North America Summit will be taking place in Downtown Dallas at the Omni Hotel. The special conference rate is $249 per night + taxes & fees and expires on August 25, 2023. The special room rate is available on a first-come, first served basis and may sell out prior. You can book your room here.
Resources For Contingent Labor Buyers And Managers
If you aren't attending this year's CWS Summit, you can still learn more about the latest talent industry trends and best practices. Here are some insightful resources to expand your knowledge of contingent talent management.