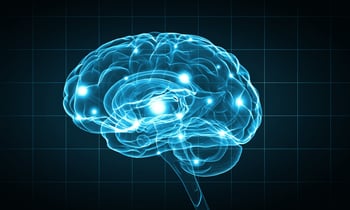 The healthcare technology industry focuses on identifying new efficiencies to advance life changing healthcare innovations. Advancements in technology have been playing a critical role in people living healthier lives with the help of unprecedented medical devices. In fact, 43% of physicians now utilize mobile health technology for clinical purposes. Because there is unfortunately $765 billion in wasted healthcare costs each year, healthcare technology companies are working to refocus resources to eliminate wasted spending and repurpose this money towards useful innovations.
One of DZConneX's (DZX's) clients operating in this industry compiles tremendous amounts of data on diseases, treatments, and healthcare outcomes to assist in the advancement of healthcare technology. But even with their highly advanced technology and analytics, this company still lacked vital insight into some of their internal processes which is why they called in DZX's experts for help.
The Dilemma
In order to remain a leader in their growing industry, our client needed greater insight into one of their costs that was given little oversight. This number was their $20 million time and materials spend which was much too large to be ignored. Company leaders were unable to identify where this money was going, why it was being used, or who it was going to. The realization of this overlooked spend prompted the company to immediately reach out to DZX to examine their internal procedures and help them regain control of this mystery spend.
The Strategy
After an in-depth look at our client's existing processes, DZX's experts decided that a Managed Services Provider (MSP) program would be the right solution to optimize their internal processes. Our dedicated teams began to work closely with our client to design and implement an accelerated MSP program configured to their needs. The complete journey from RFP to a live MSP program often takes about a year, but our client wanted the program live as soon as possible to maximize savings before competitors took up too much of the market share.
DZX also introduced a Vendor Management System (VMS) solution to see how much they are spending, what they are spending it on, which contingent workers are active, and what these workers are doing. Our client could now optimally utilize their internal resources with this improved visibility and oversight.
The Impact
Our unique MSP program was implemented in just 16 weeks which was an amazing feat for such an undertaking. Within the first year of program implementation, our client cut their spend by 10%, saving more than $2 million ($1 million of which were hard savings). The high-touch, consultative approach DZX took with this client allowed them to better communicate their goals and craft an MSP program that not only met their needs and provided the oversight they wanted, but it also identified cost savings beyond what was anticipated.
For more information on how our MSP helped this client and how our relationship grew after this successful project, view the full case study.