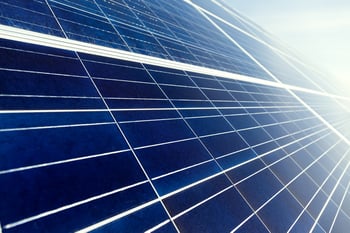 In every industry, hiring needs fluctuate over time for a variety of reasons. The frequent changes can be caused by market forces, internal forces or the overall health of the industry to name a few. Although these ever-changing demands can be challenging to keep up with, it's critical that every business has a sound talent acquisition process in place to be ready for any changes thrown their way.
The United States energy industry in particular commonly experiences severe volatility in the talent department. One of DZConneX's (DZX's) clients, the energy arm of an international conglomerate, was struggling with this volatility.
According to the U.S. Department of Energy, there are 3.64 million traditional employees working in the energy industry. That's a lot of positions to fill for one industry, so finding top talent poses a challenge for some companies. That's why our client turned to DZX's experts to help them acquire and retain the best talent.
The Dilemma
Our client needed a total talent partner who could deliver the best engineers, technicians and senior managers in the industry, while also being able to scale its operations up or down at a moment's notice to keep up with current demand.
Their internal HR teams and hiring managers were leaving jobs unfilled for weeks during periods of high demand because they did not have an efficient talent acquisition process in place. This client needed immediate assistance from a talent expert to set them on the right path to success, and DZX was eager to be that provider for them.
The Strategy
Based on our client's unpredictable needs, we determined that a Recruitment Process Outsourcing (RPO) program would be the best solution to overcome their talent struggle. Our program would be specifically designed for scalability to handle volatility, which would be the best method in terms of process and cost-saving opportunities. DZX would build a back-end infrastructure to regulate job descriptions and handle everything from the candidate's offer to their onboarding process, allowing our client to focus more on their business.
The newly implemented solution would allow our client to receive the best talent available during times of high or low demand, and we would scale back our efforts to save them money when they didn't need help filling positions during times of low demand.
The Impact
Overall, DZX's experts delivered efficiency and cost savings to an energy division that needed a significant change. We seamlessly installed a team of energy experts that ranged from as few as 9 to 30 people depending on the current demand and total talent needs.
DZX augmented the client's talent acquisition team and played a critical role during the surge in the company's hiring needs, scaling up to take 65-70% of the overall volume and helping the company reach their goal of 100% coverage across all of the business' requisitions. With a DZX-managed RPO, the client was able to do more with less, drastically improve the quality of its talent, and cut costs wherever possible.
To learn more about this successful partnership and see exactly how the optimization of this talent acquisition program played out, view the full case study here.