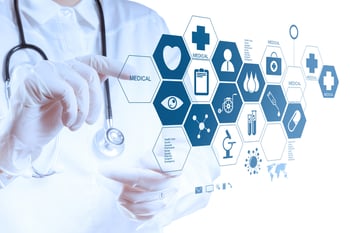 In vitro diagnostics have the potential to save people's lives in many ways. From finding health issues sooner to guiding treatment decisions and monitoring their effectiveness, it has become one of the fastest growing industries in the U.S. It is currently a $69 billion industry, but it's expected to grow to nearly $100 billion by the middle of next decade. The rapid growth of the in vitro diagnostics industry comes with an increased need for top talent to work in this market.
One of DZConneX's clients, an international in vitro diagnostics leader, was in need of a new total talent partner to help them as the talent market became more competitive. For a company to be successful in this industry, they need world-class talent producing advanced results, and this talent can be difficult to attract and retain. To help our client solve their total talent problem, our well-equipped experts became the Managed Service Provider (MSP) they needed to optimize their talent acquisition process.
The Dilemma
With the talent market becoming more competitive, our client needed a dedicated talent partner who could help identify, vet and onboard the best talent to meet their needs. They needed more than just a talent vendor to help them overcome their challenges.
Their new talent provider needed to fill job positions in many fields including engineering, IT, accounting, finance and clinical scientific positions in various locations across the U.S. while still meeting their diversity requirements. Our understanding of their industry, our well-established roster of talent and our best-in-class process expertise made us the right partner for them.
The Strategy
Our talent experts decided that the best solution for this client would be an MSP program. With this master vendor model in place, our teams could confidently deliver the best talent available through an organized talent acquisition process configured to the client's needs. In addition to providing high quality talent, we also strived to provide full visibility into workforce spending and identify opportunities for cost saving. Our teams prioritized seamless requisition management and optimization of the client's talent supply chain.
The Impact
After overhauling the talent acquisition processes our client had in place, there was an immediate improvement in talent delivery. One of the primary goals in addition to optimizing their talent supply chain was to cut costs. Within the first few months of working together, our experts were able to cut costs by more than $145,000 without losing any existing talent, relationships or high quality of work.
There was also a significant reduction in employee turnover after just 6 months of our partnership, and they were retaining better talent than ever. We were able to help our client overcome their workforce challenges in a timely manner, and our MSP program proved to be a great success in the end.
After years of receiving the wrong fit talent from inadequate suppliers, we were able to turn this client's workforce around. To find out more information on how our experts improved this diagnostic leader's talent supply chain and decreased their costs, view the full case study.