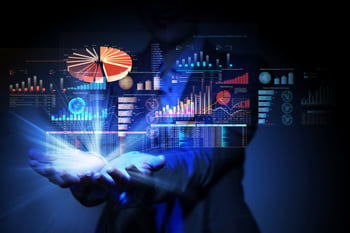 Over the past several years, online banking has become increasingly popular which has lead to a decrease in physical bank locations across the country. Although online banking can be convenient and efficient at times, there are some people who still appreciate a face-to-face interaction instead. There are some banking companies that are still focused on providing personal service to their customers that could never be provided online.
For DZConneX's (DZX's) client, a long-time leader in the banking industry, serving their customers at physical branch locations was important to them. In-person communication was so important to them that they were opening new branches across the country to serve more customers. They quickly needed quality talent to work at these branches, so they asked DZX's experts to help them get the talent they need.
The Dilemma
When our client was ready to open their new locations, they urgently needed to hire 2,000 people to fill open positions as customer service agents, bank tellers and branch managers. These positions covered all shift 24 hours a day 7 days a week, and they were located in various places across the nation. Aiming at a four-month window for project completion, this was a significant order targeting 70-80 candidate interviews per location every week. A need of this high volume and short timeframe was too difficult for our client to handle themselves.
The Strategy
When our client turned to DZX for help filling their positions quickly and efficiently, our experts stepped in without hesitation. We immediately put together an experienced team of five to perform a series of weekly on-location hiring events. To identify qualified talent, DZX used our client's Applicant Tracking System to utilize their existing talent pool. The team streamlined the candidate interview process by designated a central location for 5-15 banking branches to conduct consecutive in-person interviews from there. After successful interviews, DZX offered on-site training then assigned each individual a location to work at with set hours, ensuring all shifts were covered.
The Impact
In the end, DZX successfully executed their talent acquisition assignment by filling every open position within the designated timeframe. In order to accomplish this, our small team of five conducted 70-80 candidate interviews in a 2-3 day period in a given week. Our client was able to meet its deadline, open branches on time, and start making some real money with the help of DZX. This partnership proved to be so successful that our contract was extended for an additional three months for another project.
To learn more about how DZX helped our client fulfill their talent acquisition needs, read the full case study.