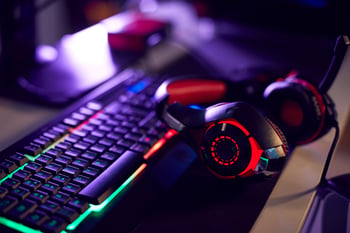 In order to create a culture of inclusion and belonging within your program, it's important to understand the difference between diversity and inclusion first. Diversity refers to individual characteristics such as religion, race, gender, age, disability, ethnicity, etc. And inclusion is what's going to connect each contingent worker to your Total Talent Program. Truly inclusive behavior encourages collaboration while also leveraging diversity throughout your Total Talent Program.
Essentially, diversity includes the traits that make people unique while inclusion is the behavior that makes people feel welcome. Diversity cannot thrive without inclusion which is why it's important to have several diversity and inclusion strategies in place for your Total Talent Program. A good place to start is to evaluate your recruitment strategies. Are any of them focused on diversity? If not, they should be. When it comes to attracting and retaining diverse talent, recruitment channels can be utilized to enhance recruiters' abilities to locate unique and diverse candidate pools.
Recruitment Strategies to Consider
Cultivating and maintaining relationships with schools and universities possessing a diverse student body, including building relationships with Historically Black Colleges and Universities (HBCUs), especially those with regional or local proximity to your clients' hiring sites or job posting locations.

Partnering with associations, organizations (churches, community centers, outreach groups) and societies that cater to the needs and interests of diverse candidates.

Establishing informal referral networks through your existing internal staff and contingent workforce, as well as external community leaders.

Posting jobs on diversity-specific sites, as well as leveraging cross-postings to the diversity and affiliate partner networks of your job board and aggregator partners.

Posting jobs via the Wounded Warrior Project, Jobs2Vets and other military-specific sites which facilitate the transition from military employment to the civil sector.
Once you have diversity-related recruitment strategies in place, it's also important to track candidate diversity metrics to ensure that job opportunities are reaching diverse talent and all qualified applicants. If you're able to customize your VMS reporting, consider adding (optional) questions for your contingent workers to answer during onboarding as well. Ensuring that job opportunities are inclusive of all qualified applicants results in workforces that are best equipped to drive and grow your clients' businesses.
DZConneX (DZX) had a client who configured three additional fields; whether the worker was diverse, whether they were a veteran or not and if yes, what their veteran status was (active duty, disabled veteran, protected veteran, etc.). The contingent workers are not required to answer any of these questions but we were able to still provide the client some insight into diversity in their contingent workforce. You can read the case study here.