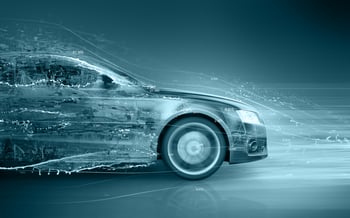 The $953 billion automotive industry is a major driving force in the U.S. economy, accounting for approximately 3.5% of America's GDP. This massive industry depends on middle market manufacturing companies to supply the materials they need to operate efficiently. Mid-market manufacturing accounts for nearly 40% of total GDP and accounts for over one-third of U.S. employment.
One of DZConneX's (DZX's) clients, a mid-sized automotive supplier and manufacturer, was competing for top talent in both of these giant industries. This lead to immense talent acquisition challenges in these highly competitive fields.
In order for this mid-sized company to stand out among the tier 1 automotive suppliers it was competing with for talent, they needed help from dedicated teams of talent experts. This is why DZX jumped in to help them optimize their talent acquisition process.
The Dilemma
Our client operating in the automotive industry was facing a variety of talent acquisition challenges in a market with the lowest unemployment rate in decades. Their talent acquisition team was lacking any clear strategy, structure, innovative technology or meaningful reporting. These factors were causing them to hire expensive and inefficient third-party recruitment agencies, which was not the most efficient strategy to overcome their talent acquisition challenges.
Furthermore, an extremely short supply of talent existed in their primary target hiring areas including engineering, IT, supply chain, quality management and finance. All of these roadblocks combined with a decentralized talent acquisition process, undefined methods and a lack of recruitment resources were hindering our client's success, until DZX stepped in.
The Strategy
Our experts assessed their existing talent acquisition strategy and determined that a Recruitment Process Outsourcing (RPO) solution would be the best option. At first, we used a "Quick-Start" approach to provide immediate assistance before eventually implementing a long-term solution. DZX first provided needed activity on critical roles which allowed our teams to build relationships with key stakeholders, preparing for a seamless full program implementation in the future.
A proprietary technology stack was instituted focusing on optimal job advertisement distribution and passive engagement of targeted talent pools. With this, our client had access to real-time reporting on talent acquisition efforts, improving decision-making and communication with client stakeholders. Lastly, we helped create a stronger brand message for our client to gain a competitive advantage over tier 1 supplier and attract the best talent in the industry.
The Impact
Within 6 months of implementation, our customized RPO solution significantly improved the quality of the talent acquisition process and reduced recruiting expenses. Talent acquisition costs were reduced by 50% with our program due to a faster hiring process and the elimination of third-party agency fees. This resulted in an impressive ROI.
The newly introduced technology improved overall qualified candidate traffic and enhanced the candidate experience from start to finish. Time-to-fill measures were reduced by over 40%, to approximately 45 days. In the end, DZX performed above target program KPIs, and client satisfaction scores exceeded targeted standards. This unique RPO program implementation was a success for DZX and our client, proving that the work of dedicated teams pays off.
For more information about how this solution transformed our client's talent acquisition efforts, view the full case study.