Technical Transition: Transferring IT Consultants To A DZX-Managed Program
ROI Facts
$1.3 million in savings after transition
Successfully transitioned 12 consultants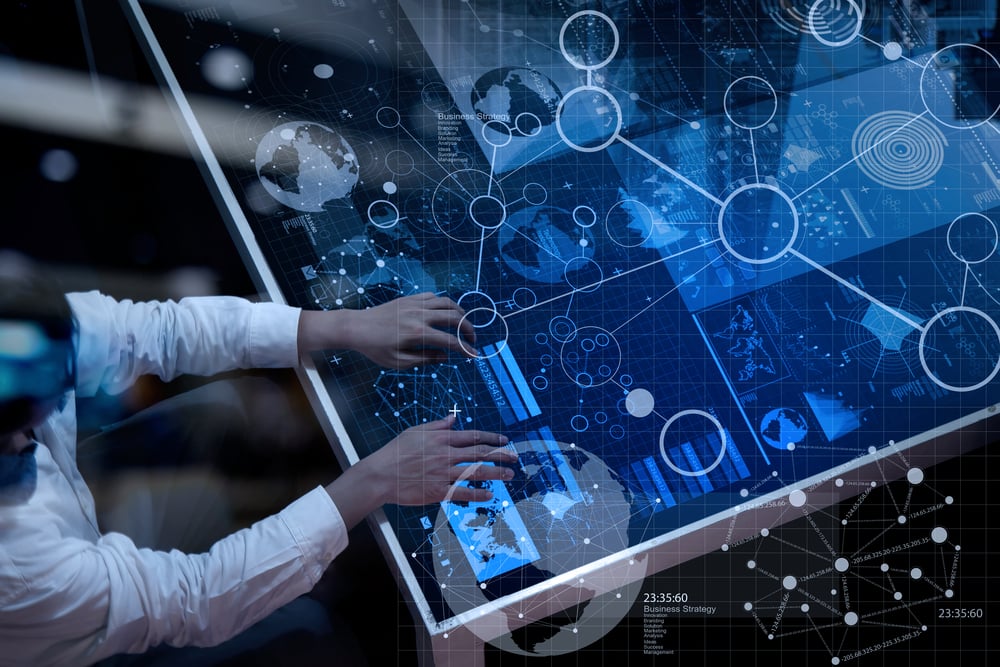 What DZX Brought To The Table
Independent Contractor Recruiting
Transition Services
Degree of Difficulty
9/10
High talent leverage
Consultants unhappy with situation
Client project success in jeopardy
Need to transition contingent talent from full-time to hourly workers
The Dilemma
When a consulting partner acquired a new piece of business, it was forced to dissolve its talent supplier contract with a telecommunications giant. With difficult-to-replace contingent workers working on projects not yet complete, the telecom company needed to create a solution to keep its talent on board while not losing any momentum on the work they were doing. It was a challenging task when contingent workers were in limbo, unsure if they'd be able to remain on their projects or if they needed to quickly look for work elsewhere.
The Strategy
To ensure as many consultants as possible remained on their projects while incurring little turnover, the company called on DZConneX (DZX) to come in and transition all the talent to a DZX-managed program. A trusted, local partner for the company for many years, DZX was the natural choice to assess the consultants' current benefits and compensation, negotiate new contracts, and transition much of the talent from full-time employees to DZX-based, hourly contingent workers.
The Impact
In a short timeframe, DZX transitioned consultants to a DZX program with minimal turnover and complete satisfaction from both the client and the talent. DZX managed contractual differences to ensure everyone kept happily working on their projects, negotiated better rates for the client, delivered tremendous savings, and ensured deadlines were met and no project went unfinished.
---
Telecommunications Industry Facts
$1.4 trillion U.S. telecommunications spending in 2015
781,000 telecommunications industry employees
5,208 U.S. cable TV systems
660 cable operators
3 telecommunications corporations in Fortune 50
---
Momentum and consistency are very powerful aspects of business, and they directly affect the success of a business. For companies, it means employees are all operating at high efficiency and delivering results that build upon each other. For workers, it means consistency in job status, work output, and work happiness. But when momentum and consistency are disturbed, which is what happened with one of DZX's clients, it can put the entire success of the business or of certain projects in jeopardy.
A leader in the telecommunications space, DZX's client had about two dozen consultants of different levels working on various technology projects across the business. Projects were going smoothly and work was being produced at an optimal level. But when the consultant company our client worked for acquired another company and was forced to dissolve their contracts, each consultant was at risk of losing their job and disrupting the numerous projects they had been working on. So when the company needed help keeping as many consultants on the project as possible, they called on a trusted partner, DZX, to save their projects and their business momentum.
Consulting Confusion
Coming as a bit of a shock to company leaders, one of its consultants acquired another business and would be forced to dissolve all of their consulting contracts with the telecommunications company. These full-time consultants worked across the company on critical development projects as IT developers, iOS developers, systems architects, business analysts, advanced applications engineers and more. As the backbone of some of the company's credit card, ecommerce and banking transactions,—specifically web and mobile applications—losing this high-paying, in-demand talent would cost more than time. Many had decades of experience and had become integral parts of the company, often bringing in new business on their own.
Because of their importance to the business, the company wanted to do everything in its power to keep as many of these consultants on their projects as possible. And as a partner that had been working with the company in a variety of ways for a number of years, DZX was the best fit for the job. However, transitioning these consultants over to a DZX-managed program wouldn't be as easy as rewriting a contract and changing the name on the top of a paycheck.
These consultants were full-time employees with their previous company and if they stayed, would need to become hourly DZX-managed contingent workers instead. This is not an easy conversation to have with a significant salary and bonus structure. Despite all of this, failure to keep a large portion of the consultants on board was not an option. DZX would need to create an innovative solution to convince them to remain with the company, and that's exactly what they did to drive the organization's success.
Transition Of Power
A week after DZX began working on the project, a meeting was held between DZX, the client, the old consulting company and all of the consultants to inform them that they were no longer employed by their consultant company but were all going to be offered comparable benefits packages if they chose to work for the client as part of DZX. DZX introduced itself, discussed the upcoming transition process, what would change, and the timeframe for when it would happen.
In order to fully transition the consultants, DZX conducted a thorough analysis of their compensation bonuses, benefit plans, expenses and travel, mandatory conference attendance, professional development costs, vacation time, sick time, and more. With this information in hand, DZX conducted one-on-one meetings with the consultants to discuss their options, draft offers and detail the benefits of working with DZX.
Since these consultants had previously been full-time employees, DZX had to creatively incorporate bonuses—both retention and performance-based—vacation time, travel and expenses into their hourly compensation structure and offer. As hourly employees without the benefit of two weeks of vacation time, DZX accounted for that by adding what their payout for two weeks of vacation would be to their hourly compensation rate. Since they were no longer getting paid time off, this increase in their hourly pay allowed them to still take vacation without seeing a reduction in their overall earnings.
In less than a month, DZX negotiated with and transitioned 12 consultants from their previous company over to a DZX-managed contractor program. After the transition was complete and the contractors were back to working on their projects, DZX ended up delivering more than $1.3 million in savings to the client versus what spending had been before DZX took over. By working with the client and the consultants to deliver contracts that were fair and commensurate with previous compensation, DZX was able to save the client from losing key components of its IT projects. Whether in an emergency situation or as part of a long-term assignment, DZX delivers talent and cost savings designed with momentum and success in mind.