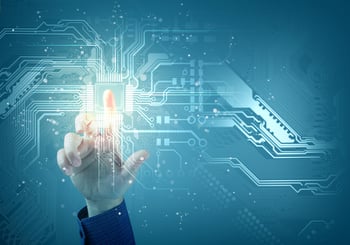 It's common for many organizations today to utilize Statement of Work (SOW) services for certain projects they are working on. Managing every service procurement component within an organization can understandably be difficult, especially because every SOW-managed project is different from the last one. There are various benefits of SOW engagements, and partnering with a talent expert to help manage your program will ensure compliance and efficiency.
One of DZConneX's (DZX's) clients, an international engineering and IT leader, was no stranger to utilizing SOW management services for some of their projects. One of their SOW engagements hit a wall, and they needed help from an expert to overcome this issue. They called on DZX, their trusted Managed Services Provider (MSP) to step in and move them on the path towards success.
The Dilemma
Our client's SOW vendor suddenly went under in the middle of managing a project of high importance, so they could no longer manage our client's project on a full-time basis. Despite the sudden halt, this client required that all existing talent be kept on board to maintain the momentum and consistency the project had already built. In order to accomplish this difficult task, they turned to DZX's talent experts.
The Strategy
DZX's dedicated teams made it a priority to retain the SOW project's existing talent while still successfully completing the project on time. Retaining this talent who had been on the verge of losing their jobs and completion bonuses would require extensive negotiations. Through strategic negotiations, all ten project workers agreed to remain on board and complete the project like they had originally planned.
Partnering seamlessly with the company's HR department and project managers to negotiate with the workers, DZX quickly and efficiently trained and transitioned every worker from the previous vendor over to a DZX-managed program for this lengthy project.
The Impact
DZX's dedicated teams were able to quickly reassure our client that their software engineering SOW project would be finished on schedule by the established talent. In the end, our client experienced no significant project delays, left no workers disappointed, and achieved seamless project satisfaction.
Due to the success of this particular project, DZX became the go-to vendor for nearly all of this client's SOW engagements. Every DZX-managed project receives customizable and flexible SOW management, and our client can focus more on their core business with DZX as their trusted talent partner.
For more information on this successful transition and our continued partnership with this client, read the full case study here.